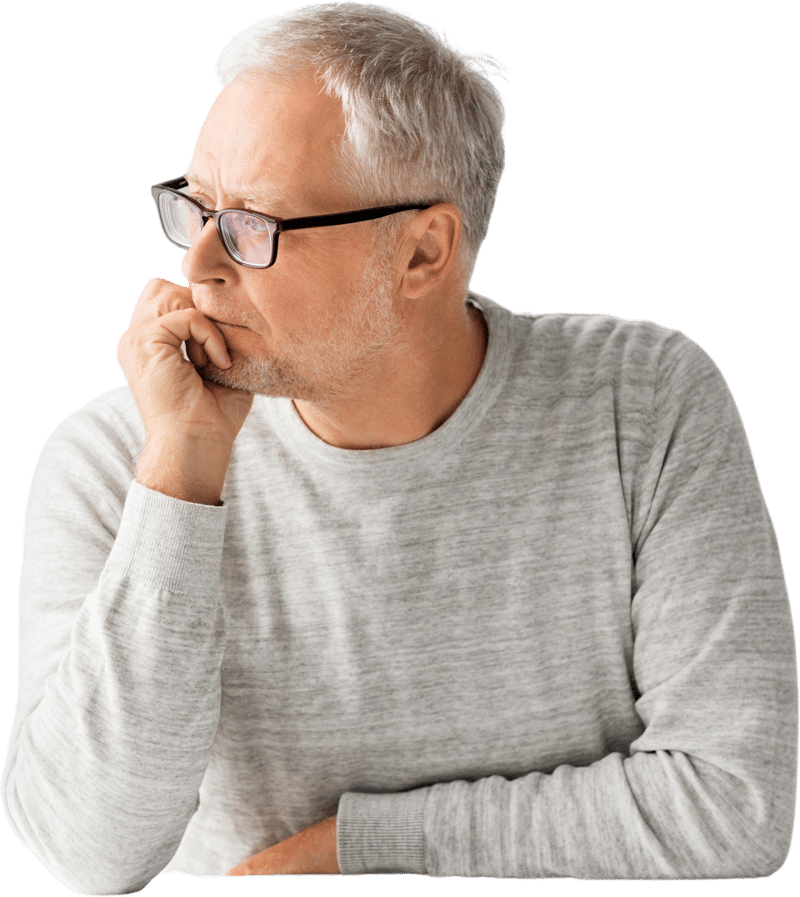 We Know it can be Uncomfortable..
Talking about what will happen if you are incapacitated, or after death.
We want to make this a Simple process for you, to Avoid..
Life Happens - Let's Make Sure You're Prepared
Press the "Play" button above to learn more about how we can help!
Estate Planning Fundamentals
Estate Planning
Documents Done When
You Need Them the Most
You want a solid estate plan to protect everything you've worked so hard for. There's a lot that goes into this – wills, trusts, durable powers of attorney, and health care documents. Don't take risks by assuming these things will take care of themselves or that you can do it yourself on the Internet. Let us help you make a plan, get all the documents you need so they are ready when you need them. Protect your family and your estate with solid Estate Planning.
Probate & Estate Admin
Ensure a Smooth Transfer
of Your Assets + Avoid Probate
Probate and estate administration are the processes through which assets are transferred after death. If you haven't completed probate avoidance planning prior to death, the state can require a lengthy and expensive court proceeding. We can help your family avoid that mess and make sure that your assets are transferred smoothly and correctly. Most people are surprised to learn that they actually do have a plan. In the absence of legal planning their estate will be distributed after death.
Long-Term Care
Pay for Senior Care
Without Going Broke
Many seniors are at risk of losing all their money paying for Long-Term Care. We are committed to caring for these members of our population by helping families pre-plan for their potential needs and develop plans so seniors can live where they want to live, as long as they are able. When the time does come to move into a nursing home, we can put a plan in place to help keep the money focused on paying for the highest quality of life possible. 
Estate Tax Planning
Avoid Losing Money to
Unnecessary Estate Taxes
Estate tax laws have historically been a political football — changing with the whim of Congress. In addition, Washington has its own Estate Tax and exemption limits that can complicate efforts to pass assets without paying a tax. The good news is that with proper planning most clients can plan for the estate tax and enjoy the peace of mind knowing that their heirs will not be forced to sell assets or pay unnecessary tax.
Asset Protection
Protect Your Childrens'
Inheritance Money
It's important to make smart decisions today to protect yourself, your business, and your hard-earned assets from loss due to lawsuits or bankruptcies. Additionally, the inheritance you want to leave your loved ones can be threatened by big spender in-laws, divorce and remarriage. Our attorneys are here to make sure your legacy is secured and used only as you have intended.
Special Needs Plans
Enhance Quality of Life for
Special Needs Beneficiaries
If you have loved ones with disabilities, you want to make sure they are taken care of when you are no longer there to organize and advocate on their behalf. Parents should be very careful when planning to protect benefits that are there now or may be available in the future. Our attorneys are familiar with the laws and landmines along the way when leaving assets to those on SSI, SSDI, Medicaid, and VA Aid and Attendance.
Upcoming Estate Planning Seminars
Spokane's #1 Client Care Program
Join our annual membership program designed to give you ongoing comfort knowing your Estate Plan is up-to-date.
A Few Words From Joe
(Long-term Moulton Law Client)
Download Your Emergency
Estate Protection Kit!
Enter your name and email below to download our
FREE Emergency Estate Protection Kit.
Working with Jenny Hubbard at the Kennewick office of Moulton Law Offices was perfect for what I needed help with. She explained all the questions I had about writing a trust that would make my wishes easy to understand for my sons when the time comes.
My husband and I met with Diana Davis, a Paralegal from Moulton Law Offices. She has been there for awhile and we have met with her before. She is very professional but personable and totally knows the details that she is there to explain to us.
My family has worked with Mr. Gunning at Moulton Law for over 10 years. I am retired and have worked with many attorneys in my business career. Mr. Gunning is by far, the best attorney I have ever been associated with!